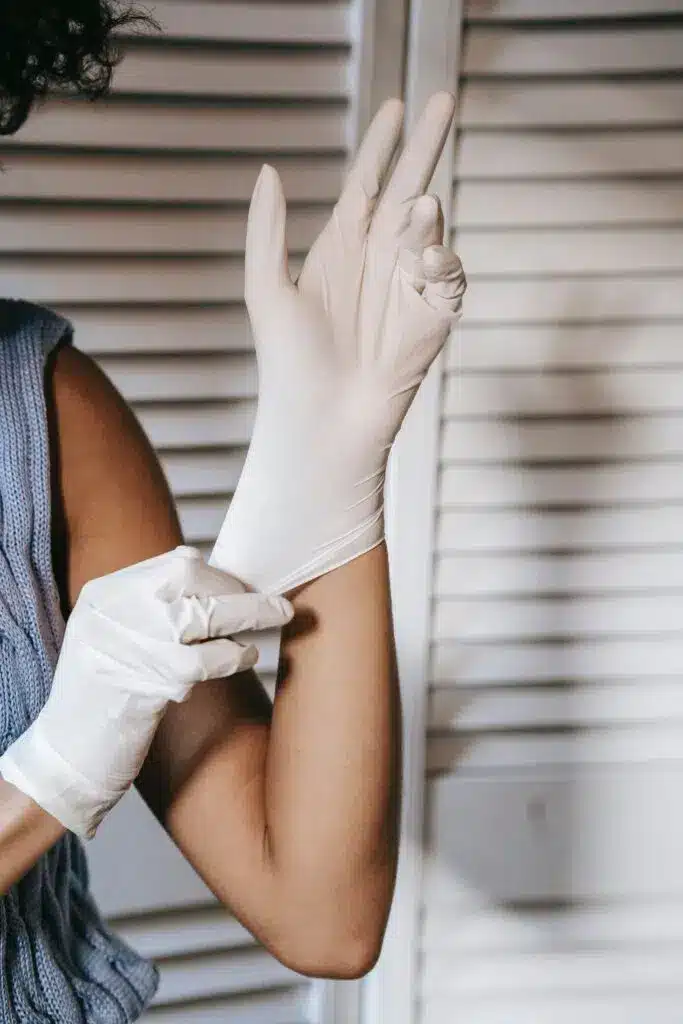 Just hear me out. We all love to see a comparison list of characters we love dearly. And, since Bridgerton is taking the world by storm, there are dozens of comparisons and lists ranking these regency rascals.
But we're pretty sure this list trumps them all. Because, if you're a homeowner looking for a white glove Utah plumbing contractor, you might not really know your way around the plumbing industry. But you most definitely know about Bridgerton. And correlating the two might help clarify some of the mysteries about plumbing – while being incredibly entertaining. Therefore, I would like to invite you to a non-exhaustive list of common household plumbing problems as Bridgerton characters.
If you've been living under a rock and haven't heard of Bridgerton, it's a series on Netflix (based on the books) that centers around regency-era romance with a diverse cast of characters who all wear very pretty clothes. Season Two just came out, and it's all anyone is talking about. We all have opinions about the characters, so if you disagree with me, let us know on our social media post. But here are plumbing problems as Bridgerton characters.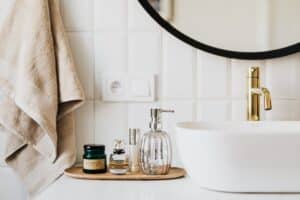 Dripping faucet – Simon Basset 
An easy fix, a dripping faucet can still be an incredibly impactful plumbing problem to have. Fixing it really depends on your type of faucet, which is why having an expert come by and give their opinion is probably better than trying to do it on your own. But if you have a relatively simple faucet, then it could be as easy as replacing an O-ring. Just like it's incredibly easy to, you know, not swear off marriage in a regency-era romance. I mean, read the room. Simon should have known better than to show up with that face and expect to stay single – even if he did have his reasons. It's an easy fix, but it can also be incredibly complicated. And, just like Simon disappeared from Season Two because actor Regé-Jean Page had a contract that was up, so too can a dripping faucet easily disappear from your life with the right repairs.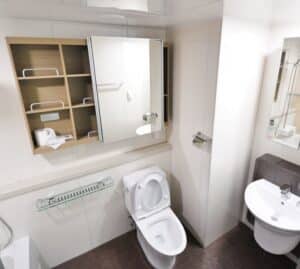 Running toilet – Lord Featherington
It's like the worst version of a leaky faucet. Still, it's easy enough to fix, if the problem is a leaky flapper. But if the problem is that the inner workings are worn out and all need to be replaced, then a plumber is going to be your best bet. And, if your simple but incredibly complicated issue is a gambling vice that leads to all sorts of drama, you should probably go with the easy fix and learn to be a little bit more selfless instead of committing to the role of the gambler and reaping the inevitable rewards. Just saying.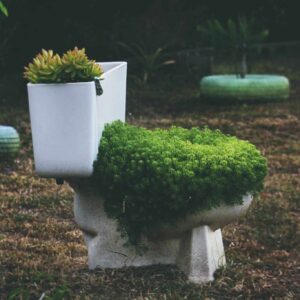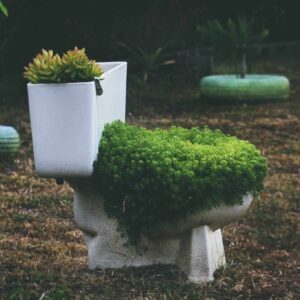 Clogged toilet – Daphne Bridgerton 
It's a classic. Show me a home, and I'll show you a place that's had a clogged toilet before. It's inevitable, part of the system, and usually leads to a few laughs. Just like Daphne Bridgerton. A clogged toilet fake-dating a dripping faucet leads to plumbing problems extraordinaire that most certainly require a plumber. Or at least a few more seasons. Please bring him back.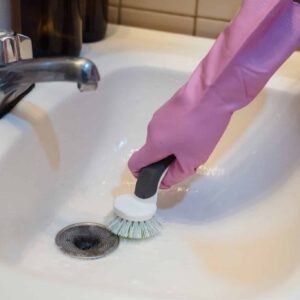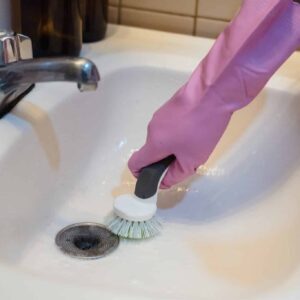 Slow or clogged drains – Anthony Bridgerton
His need for control in the first season is draining, and the way he toys with Siena is nothing short of despicable. Although Anthony's development is slow, by Season Two we have a little bit of a reason to sympathize with him. Just like slow or clogged drains can be difficult to understand. Even for experienced plumbers, the way that  pipes twist and turn in the walls of your house can make it difficult to combat a seriously clogged sink drain. Honestly, I still don't know if I like Anthony. Just like I don't really know if I can sympathize with a clogged drain being difficult. It can be incredibly unsanitary for homeowners, and  a lot of the time you're not really sure what the problem actually is. It's best to call an expert for this one. Someone should pay for Anthony to go to therapy.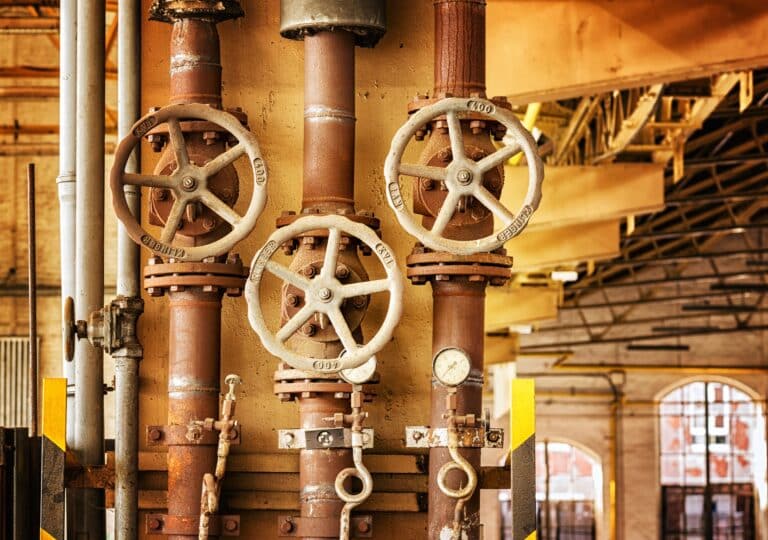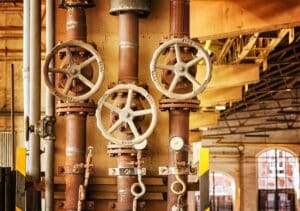 Leaky pipes – Lady Danbury
A pretty easy fix, unless the whole system is corrupt. Which…yeah, feels like it could relate to the regency era. But I digress. Leaky pipes are usually a sign of wear and tear from everyday use, since humanity has yet to design a material that is truly infallible. Since leaky pipes are pretty unproblematic and usually just need a little understanding, I think they're a lot like Lady Danbury. Lady Danbury provides the advice everyone needs she doesn't in a way that doesn't completely destroy an individual. Leaky pipes let you know other repairs might be coming your way soon, since your plumbing system might need to be replaced. But it doesn't bring your house crashing down just yet. A leaky pipe will give you time to hire a cleaning company to perform a full house maintenance check, so you can see where a deeper problem might be rooted.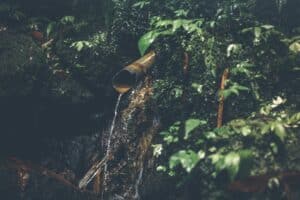 Low water pressure – Eloise Bridgerton
There are about a million reasons why you could have low water pressure, from a blocked pipe to simply overuse. Low water pressure sends you running all over your house, looking for the solution in the water valve and a utility bill, while really the problem might be that you have a sprinkler head that's a little too loose. Eloise Bridgerton runs all around regency era London, looking for a way to make things right for the women around her while not seeing the sometimes obvious answer that other people are going to live their lives differently than she is, and that's okay. While maybe one day she will wake up to this reality, for now, Eloise Bridgerton remains naïve.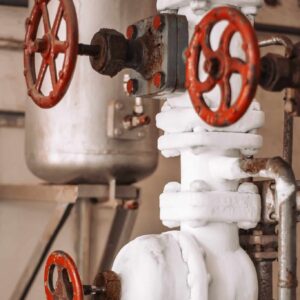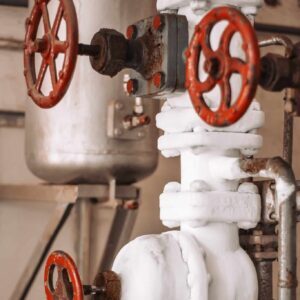 Main water line break or leak – Colin Bridgerton
I'm not saying that friendzoning is just as devastating as the main water line break… but I kind of am.  It's definitely similar in that a main water line break or leak might not be your fault. Colin Bridgerton can't help the fact that he doesn't feel the same way as Penelope. If the main water line breaks and it's coming from the public supply, it's the city's fault, so it's a municipal problem to fix. For Colin, this equates to waiting for the stars to align until he can fall for Penelope. It takes the blame out of his hands. But sometimes a main water line break happens on your property. And, if Colin is just denying his feelings for Penelope, he needs to call a plumber as soon as possible before further damage is done. Because I'm pretty sure she could destroy him.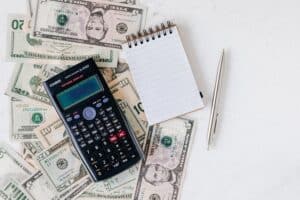 Unexpected water bill – Penelope Featherington
It comes out of nowhere. It's highly controversial. And, a lot of times, it just takes a moment and a keen eye to unravel. Unexpected water bills can be caused by the weather, a leak you might have overlooked, or some other issue that's wasting water in your home. Just like Penelope Featherington, an unexpected water bill is usually more than what it seems to be on the surface. It points to a larger problem. Penelope's need to be seen leads her to assume the identity of Lady Whistledown. And we all know how that's been working out.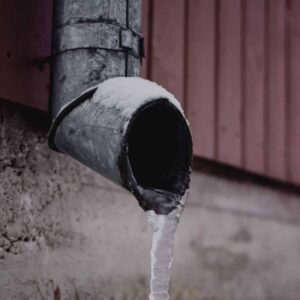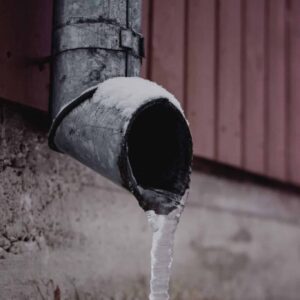 Overflowing gutters – Kate Sharma
Gutters mean well, but sometimes they just can't handle the overflowing responsibility put on their shoulders. Or they can't handle the responsibility that they put on themselves, when their little sister enters society after decades of their family being undesired. Okay, that might not be about gutters. But Kate Sharma is definitely doing what she thinks is right. The amount of responsibility she puts on herself, though, quickly snowballs out of control, just like clogged gutters can overflow with debris and falling leaves that cause damage. Even though gutters do their best, sometimes they can't fix everything. 
Like I said, this is most definitely not an exhaustive list. And plenty of people might disagree or see other aspects of the characters that they feel should have been highlighted. Bridgerton is a complex show. And plumbing is a complex business. Regardless, I hope this list helped you understand the common plumbing problems that you as a homeowner might have to face in the coming years. And when you do face them, I sincerely hope you will face them with grace, poise, and a local plumber on speed dial.
Which Bridgerton character is your favorite? Do you think we got anyone wrong? Let us know on our social media!