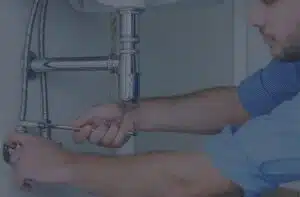 So, your home needs plumbing work. No matter what kind of plumbing work you need completed, you want to make sure you select the right plumber for the job. With so many options, it can be hard to determine who is reputable, experienced, and capable enough to do the job right. Here are four things you should consider before booking a plumber:
1. Make sure this plumber is properly licensed. You only want someone working on your home if they are licensed, certified, and insured by the state. If you're in Utah, you don't want to be risking liability in your home with a plumber who doesn't have the right certifications. With All Utah Plumbing, Heating, & Air, every single person on our team is licensed, bonded, and insured.
2. Use an experienced plumber (and know their training level). John Holland is a Master Plumber, which is highest level a plumber can receive. Each state sets a required minimum number of years for the plumber to work as a Journeyman. Once completed, they may then be eligible to apply with their states Contractors Board. The application process usually consists of a written and practical knowledge examination. The team at All Utah Plumbing, Heating & Air are coached by Master Plumber John Holland, and they have achieved Apprentice or Journeyman status. This means that no matter what plumbing problem you're facing, one of our team members has the expertise to fix the problem correctly.
3. Check the references and reviews. Whether you're using a company or an individual, it's good to know what sort of experience you're going to have. Positive reviews and references from other customers should be taken with a grain of salt, as no business will have 100% glowing reviews, but if the reviews are overwhelmingly positive, you are likely to have a good experience. Also, it is a great idea to ask a plumber for references before you hire them. A reputable plumbing company should have no problem providing them. All Utah Plumbing has excellent references from satisfied customers.
4. Check the warranty options on the work you're planning to have done in your home. The best plumbers will usually have some type of warranty. Before you hire a plumber, ask about the warranty they offer. All Utah Plumbing, Heating, & Air has some of the best warranties in the business. We offer a 2 year parts and labor warranty for 99% of our services. There are very few exclusions to this warranty, as it covers repairs, replacements, and installations in all of our areas of expertise. We will always let you know before we perform a service whether a warranty can apply. Another comprehensive option we offer is an up to 12 years parts and labor warranty on furnace, air conditioning, and water heaters. Very rarely will you find a warranty option of this length. This option is a bit more costly than the 2 year warranty, but will offer extended peace of mind to know that your investment in your home is protected for years to come.
Now that you're armed with four things to consider when hiring a plumbing company, call All Utah Plumbing, Heating, & Air. Our commitment to White Glove Service means that you'll receive stellar customer service, quality workmanship by experienced plumbers, and unbeatable warranties. Whether you need sewer line repair or replacement, toilet repair, clogged drain cleaning, help with your water heater, or any other plumbing remedy, we are the company for you.