Replacing a furnace and air conditioner unit isn't cheap. That is why we here at All Utah Plumbing, Heating, & Air recommend regular inspections to keep you from having to replace your unit. However, when your unit reached its end life, it's best to invest in a replacement than to pay for repetitive repairs.
An air conditioner unit usually lasts for 15 to 20 years. Meanwhile, a furnace system can last for up to 30 years. Still, this lifespan is affected by several factors, including frequency of use, maintenance level, and more.
The cost of replacement for heating and air conditioning in Utah, varies widely. The size of the unit is a common determinant. An HVAC system usually costs $7,000 to $12,000. The more complicated the ductwork is, the more expensive it is.
On the other hand, replacements will cost around $4,000 to $10,000. However, if the ductwork has to be replaced, the cost might be the same as the installation cost.
If you're planning to use add-ons on top of the replacement, expect the cost to inflate. Upgrades like a zoning system, programmable thermostat, and dehumidifier will also increase costs.
To know the exact cost of the furnace and AC replacement, you should call our cooling and heating services in Utah.
What does the replacement cost cover?
Usually, an HVAC replacement includes the following:
HVAC unit and installation labor – $4,000 to $9000
HVAC ductwork – $2,000 to $3,000
Air handler – $2,000 to $2,500
Zoning system – $1,000 to $2,000
Thermostat – $200 to $500
These prices will vary on the size, area of installation, contractor, and so on. Usually, the replacement can be done in one day, though larger properties will take longer. It's best to call AC repair services in Salt Lake City, UT for a customized estimate.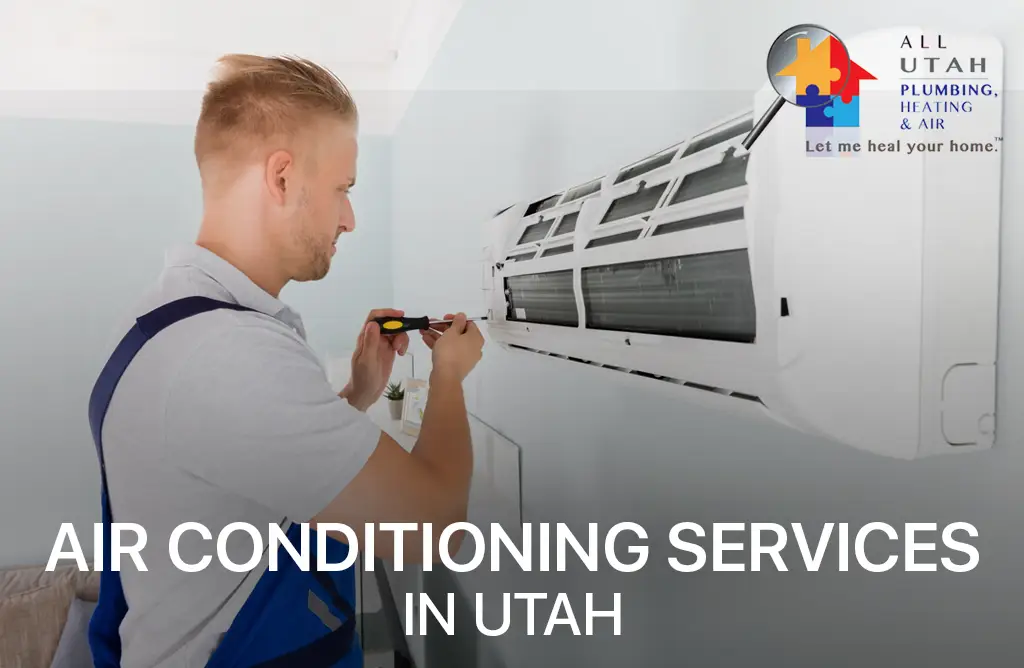 When should I replace my furnace and air conditioner?
If the heating and air conditioning repairs are costing you too much, it's more practical to replace your unit. To know if it's time to replace your furnace or air conditioner, you should check for the following signs:
Your unit is older than 10 years
If your AC is older than 10 years old, it might be better to replace it than to pay for repairs. For furnaces, 15 years is the rule of thumb, but some may take longer. The HVAC contractor will inspect your unit to assess if your unit is due for a replacement.
Your energy bills are incredibly high
A skyrocketing energy bill is a sign that your furnace and AC are no longer efficient. Repairs can fix minor issues, but if your monthly bill is increasing continuously, you'll save more if you pay for a replacement.
Weak airflow
Weak airflow can be due to a minor issue. However, if it keeps recurring after repetitive repairs, you should consider a replacement. Paying for another repair is counterproductive and a waste, not to mention that your comfort is compromised. Call us to schedule an inspection of your unit today, or if you suspect you may need repairs or a replacement.
When you work with All Utah Plumbing, Heating, & Air, we guarantee White Glove Service. Our professional technicians offer same day service, and they will treat your home as if it were their own. If you're a homeowner, there's no better company to call. Find out more at (801) 877-6365.