Many homeowners tend to be wary of hiring air conditioner services in West Jordan. They cite potential costs as the reason, often dismissing professional services as expensive, exclusive only to those who can splurge. However the truth is that AC repair services in Utah can be affordable if you choose the right contractor.
Whether it's air conditioning repair or installation in Provo, UT, you can always rely on the help of All Utah Plumbing, Heating, & Air. As a locally operated contractor, we keep our rates low, so you can use our services whenever you need them. Here's why you should consider our professional AC services:
It saves you more money in the long run
Professional AC repair services in Utah will help you save more money in the long run. Regular maintenance will help identify minor issues even before they become a big problem. Although you have to pay an upfront fee, it's much lower than paying for a replacement unit or major repairs.
Repetitive air conditioning repair and installation in Provo, UT is costly. Although you'd think that you saved more from dodging maintenance check-ups, simple arithmetic will reveal the real cost.
Quick fixes for minor problems
With the help of air conditioner service providers, you can address minor issues right away. This way, you won't have to deal with a malfunctioning AC in the middle of the night or on a hot day.
Moreover, a proactive approach saves you from hassle and discomfort. Even if the licensed technicians offer quick solutions, rest assured that it's always at par with the industry's standards.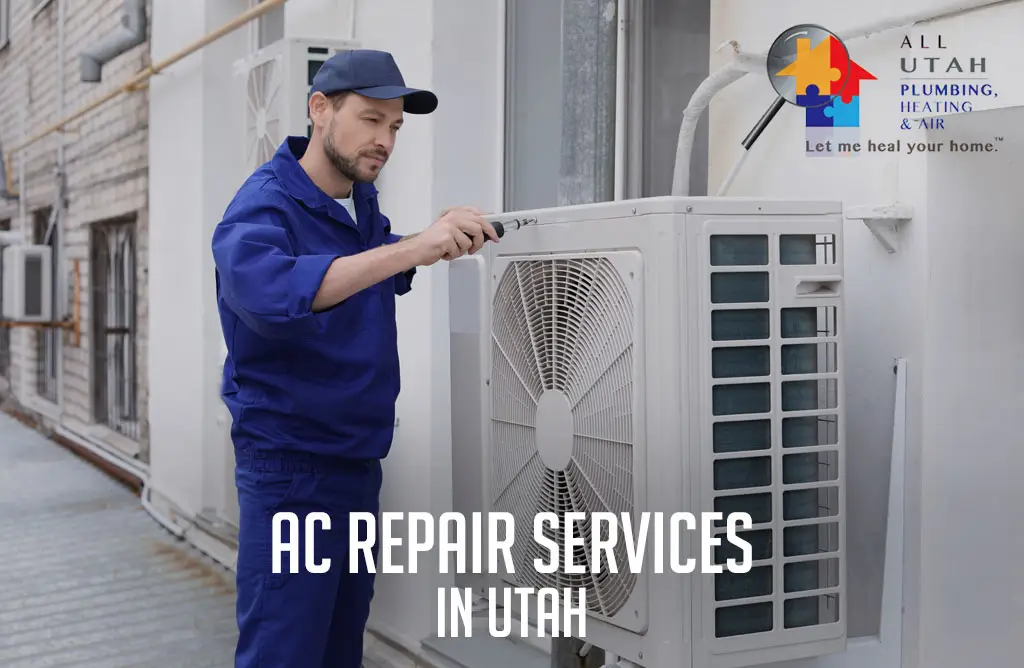 Guarantee to the quality of work
Professional AC service providers offer a guarantee on their work. So whenever your AC experiences glitches within a specific timeframe after the servicing, it will be fixed for no additional cost.
Also, they will provide guarantees on the AC units and other components. That's something you can't find when you use amateur technicians or fly-by-night service providers.
Insured and licensed technicians
The biggest benefit of a professional AC repair service is that only licensed and insured technicians will do the job for you. This saves you from any liability should the technician get injured on the job.
Also, you can count on the technician to provide reliable service. It's also added protection for your home and your family.
Protecting your unit's warranty
For those who have new AC units, it's important that you only deal with professional AC repair and maintenance companies. These contractors are certified to perform repairs on specific brands to retain the warranty coverage of your air conditioner.
Also, many professional AC technician contractors can help you file an insurance claim should you experience major damage to your cooling system.
Final words
Professional air conditioner services in West Jordan offer reliable and surefire solutions to all your AC problems. Don't be fooled by the belief that professional services are expensive. It's all a matter of finding the right contractor who can do the job for a fraction of the price.
If you're looking for one, don't hesitate to call us at All Utah Plumbing, Heating, & Air. We provide affordable AC repairs, installation, and maintenance for all homes.