Plumbing repair and installation in West Jordan, UT is one of the most common services that households avail all year round. Leaks, burst pipes, or poor drainage are just some of the issues that West Jordan plumbers face. If you're planning to hire someone for plumbing repair, it will help to know the following:
You have to know the difference between repair and replacement
When it comes to plumbing maintenance, knowing which is best between repair and replacement is challenging. Homeowners tend to pay for repairs even if they can save more money with replacements and vice versa.
It's best to ask experienced West Jordan plumbers based on the condition of your plumbing. Take note that old pipes will need to be replaced to comply with insurance and local codes.
If your water is no longer clear and has a foul odor, it might be time for a replacement.
Regular maintenance checks can diagnose expensive problems early
Regular plumbing checks can diagnose issues before it bursts into a massive problem. Bursting pipes could be prevented if a professional got to check the plumbing system.
A proactive approach will save you from the hassle and expense of reactive repairs. Take note that plumbing failures go hand-in-hand with water damage. The two are the worst combination in terms of the extent of damage and cost of repairs.
If you need West Jordan plumbers to check your system, just call All Utah Plumbing, Heating, & Air.
Proper lawn sprinkler installation and repairs can save you from lawsuits
A protruding sprinkler can trip your neighbor. If the person sustains serious injuries, you'll be slapped with a hefty insurance claim and a potential lawsuit.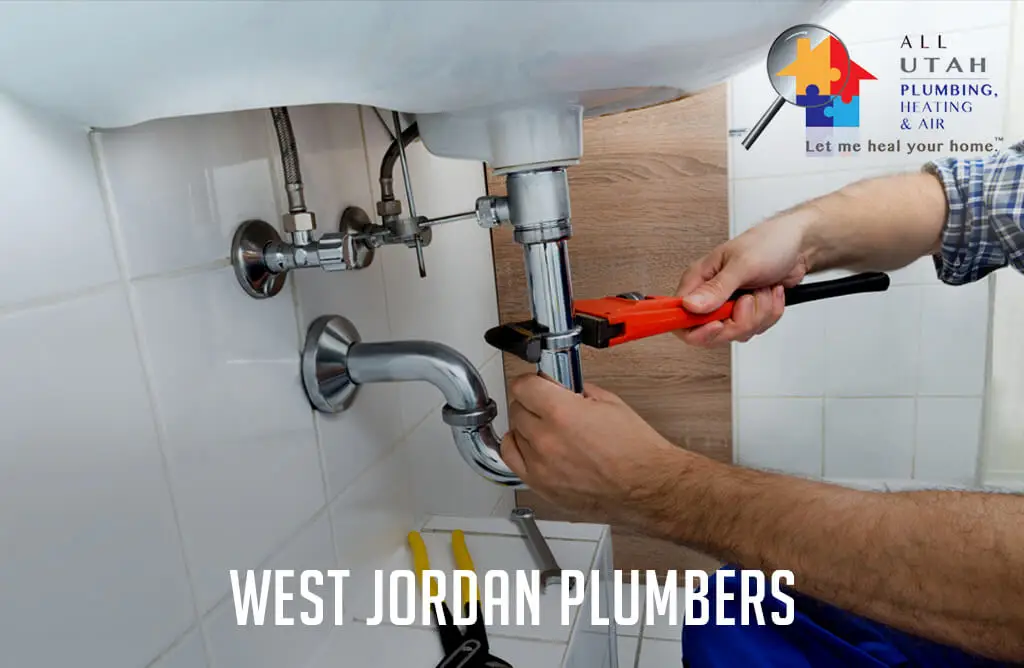 Aside from that, a broken sprinkler can flood your neighbor's house, which will put you in big trouble. You'll have to pay for all the damage that your faulty sprinkler caused. And as you know, water damage isn't cheap to repair.
Overall, faulty sprinklers wastewater which will increase your bills. It will also ruin your landscape and fuel the infestation for soil-burrowing pests.
Harsh drain chemicals do more harm than good
Using potent chemicals when you experience slow drain is like throwing a grenade to a narrow tunnel. It can damage your pipes, especially if repeatedly applied in short intervals.
If your sink, garbage disposal, or toilet doesn't flush properly, it's best to call a licensed plumber. They can fix the problem and give you tips on how to prevent it from happening. Some plumbers will teach you how to use household items to fix a slow drain.
You should pay by the job, not by the hour
Remember this: you should pay for plumbing repair and installation in West Jordan, UT by the job, not by the hour. This way, plumbers won't trick you by finishing the work slowly so they will earn money.
If you want a gimmick-free service, we are the one to call. All Utah Plumbing, Heating, & Air gives upfront pricing for the job. We don't charge hidden fees and we certainly won't ask you to pay by the hour.